Now Accepting Submissions for the 2022 King & Spalding Spirit of the Jessup Award
March 30, 2022
• 0 Comment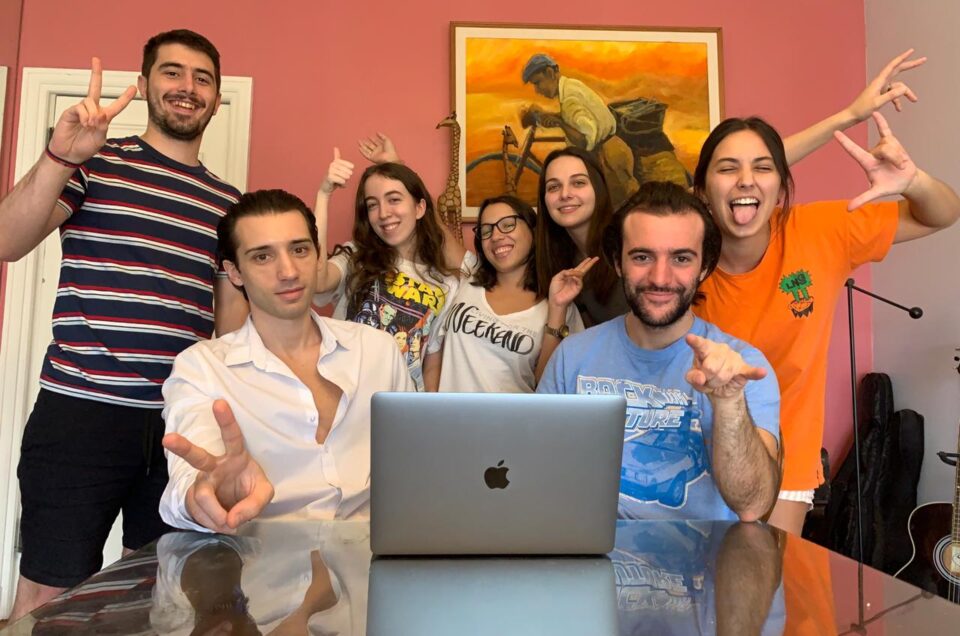 It's time to submit your videos for the 2022 King & Spalding Spirit of the Jessup Award! Once again, we are taking the Spirit of the Jessup Award virtual. You may have seen the winning video from Universidad Carlos III de Madrid from last year.
Now it's your turn to show us what makes your team special, tell us about your experience at the International Rounds, or share how the Jessup has impacted your lives. You can use videos, pictures, music, and more to convince your fellow competitors that your Team deserves to win the 2022 King & Spalding Spirit of the Jessup Award!
Remember: The Spirit of the Jessup Award recognizes the team that best exemplifies the Jessup Competition's spirit of camaraderie, academic excellence, competitiveness, and appreciation of fellow competitors. This Award is open to any Team that participating in the 2022 Jessup International Rounds.
HOW TO SUBMIT
Video Content
Don't worry, we don't expect all of you to break out into song (but we'll be impressed if you do)! You can introduce your team members, tell us about the best part of your 2022 Competition Experience, or put on your own private Go National Ball. The content of the video is entirely up to you, but make sure it shows us why your Team's spirit is deserving of recognition. You can
watch the 2021 Spirit of the Jessup submissions
if you need inspiration. Use your imagination, make this your own!
Video Format
Videos may be up to 3 minutes long and should be in .mp4 or .mov format. We encourage teams to submit horizontal rather than vertical videos. Whether filming with your phone or screen recording on your computer, please take high quality videos. If you can't all be together, you can use Zoom, Google Hangouts, WhatsApp or any other available app to record your team together or record each part separately and splice them together into a single video. Be creative!
Submit Your Video
To submit your video, simply upload it to this online folder. The title of the video should be your team number and university name (ex: 101 University of Antara). Videos must be submitted by 3 April 2022 at 18:00 PM GMT. If you have trouble submitting your video, please email [email protected].
Voting
After the submission deadline, all 2022 International Rounds Teams will have the chance to vote for the Team most deserving of the King & Spalding Spirit of the Jessup Award. The top videos will also be shared on social media so that the entire Jessup Community can see your Jessup Spirit. With support from King & Spalding, the winning team's law school will receive a $1,000 cash prize and will be recognized at the International Rounds Awards Ceremony.
Email [email protected] if you have any questions! We can't wait to see your videos and your Jessup Spirit!